Network Camera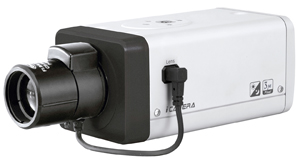 A network camera, often also called an IP camera, can be described as a camera and computer combined in one unit. The main components of a network camera include a lens, an image sensor, one or several processors, and memory. The processors are used for image processing, compression, video analysis and networking functionalities. The memory is used for storing the network camera's firmware (computer program) and for local recording of video sequences.
Like a computer, the network camera has its own IP address, is connected directly to a network and can be placed wherever there is a network connection. This differs from a web camera, which can only operate when it is connected to a personal computer (PC) via the USB or IEEE 1394 port, and to use it, software must be installed on the PC. A network camera provides web server, FTP (File Transfer Protocol), and e-mail functionalities, and includes many other IP network and security protocols.
Bullet Camera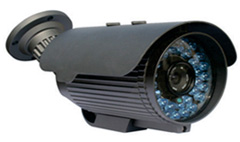 This bullet CCTV camera is made for indoor use and Outdoor Use. The camera captures video during the day and in low light situations. This bullet camera incorporates a 1/3" High Resolution CCD with 420 lines of resolution. This camera has a fixed 3.6mm lens for a wide angle view. A mounting bracket and power supply included.

Our company specializes in offering qualitative range of CCTV Bullet Camera. Our professionals employ high intentions, skillful direction and efficient execution to produce qualitative range of products. The products offered by us are manufactured using excellent quality raw material, advanced machinery and technology. Client appreciate these products due to its features like image sensor, inbuilt TV system, high resolution, inbuilt synchronization and high focal length.
PTZ Camera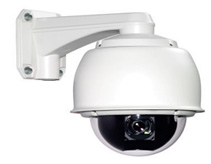 We are one of the trusted names engaged in offering a high quality range of PTZ Speed Dome Cameras in the market. These cameras are widely appreciated in the market for their efficient functioning, light-weight and user-friendly operations. Moreover, our team of experts designs and makes these cameras as per the clients' requirements. Following are the other details of these cameras:
Patrons can buy from us an inclusive array of Speed Dome PTZ Cameras, as we are offering these cameras in bulk as per the requirements and needs. These cameras are highly effective and offer quick results. Our offered cameras are designed under strict supervision of trained professionals using superior-grade material which we purchased from certified vendors of the market. Apart from this, we offer these cameras in various specifications at pocket friendly rates.
Day & Night IR Dome Camera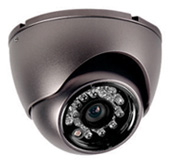 Day-Night CCTV cameras must have reasonable light to show a picture. Low light BW is always better, then BW, then EXVIEW colour followed by colour. Night view cameras with IR will show pictures in no light using the range of IR. The picture will be BW under of range of IR.
IR Cameras are an excellent way of providing a picture in poor light. These can be supplemented by the use of extra IR lights.
At all times cameras will work in colour if WHITE light is used, ie a light activated by use of PIR sensor.
NVR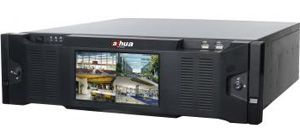 NVR6000/6000D/6000DR
128 Channel Super Network Video Recorder
Max 128ch IP cameras connection

Up to 32 channel HD realtime transmission

Up to 128 channel@D1, 64 channel@720P, 32 channel@1080P realtime recording

Up to 6-screen output: 6 HDMI sync output/1 VGA+5 HDMI sync output (Default: 2 HDMI)

Support 16 hot-swap SATA HDDs to better its scalability and flexibility

Support RAID0/1/5(optional)

Human-oriented Dahua UI

Compatible with Dahua SDK and seamless integrated to other platforms

Support Multi-brand network cameras: Dahua, Arecont Vision, AXIS, Bosch, Brickcom, Canon, CP Plus, Dynacolor, Honeywell, Panasonic, Pelco, Samsung, Sanyo, Sony, Videosec, Vivotech and etc.

ONVIF Version 2.0 conformance

Redundant power supply module adopted (DH-NVR6000DR)

Front LCD display (DH-NVR6000D/DH-NVR6000DR)
Standalone DVR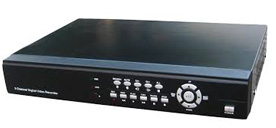 Digital Video Recorders are an affordable security solution that allows customers to use existing coxial cable infrastructure while providing an HDMI & VGA output for full HD display.
The remote view Apps stream clear video over the 3G or WiFi for you to keep an eye on your property via Smartphones or by connecting cameras and a CCTV monitor or TV you have an easy to use digital CCTV system.
Our range includes 4 Channel DVRs, 8 Channel DVRs, 16 Channel DVRs, 24 Channel DVRs and 32 Channel DVRs. As well as Hybrids, Mobile, HD-SDI DVRs.