Attendance System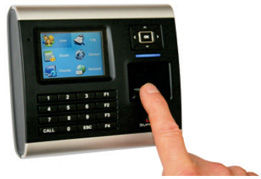 Increasing information accuracy and reliability are the two paramount reasons a time and attendance system is installed in any organization. Because an organization's workforce is often its largest expense, impacting production and profitability, inaccurate timekeeping can lead to costly regulatory compliance missteps, among other pitfalls.
On the other hand, it should be noted that employees also represent an organization's biggest asset with regard to growth and profitability. Thus, maintaining accurate and reliable time and attendance information makes labor management a whole lot more manageable.
Automated time and attendance systems are the future of organizations in tracking employees, their working hours, output which in turn reflects the growth of the company. Our products track record for over a decade have proven itself in the Indian market as largest bimetric based company.
Our products dominance in biometric industry have created revolution in terms of product quality, accuracy and performance.
Benefits in choosing e
High performance

Variants in the products

Customized Solutions

Strong technical support team

Reliable , consistence and accurate

Inhouse software team
Technologies involved :
Fingerprint Recognition

RFID systems

Face Recognition
Video Door PHone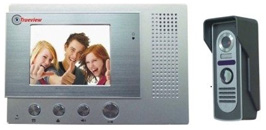 This is the wired series of video door phones. The video door phones come with a compact and stylish touch screen wall pad (can be handheld too) with 7″LCD display which produces high resolution images. The camera has built-in IR to capture images during night. There are two models one with memory backup and other without. Other features include remote unlock button, room to room intercom, hands free communication etc.
Gate Camera:
• Visitor identification & communication through the gate camera via wall pad.
• Gate camera is weatherproof and can be used in both indoor and outdoor locations.
• Sun shroud present for gate camera to protect from sunlight.
• One camera can support 3 wall pads.
• Built-in IR LED can support night vision.
Wall Pad:
• 7″ LCD Display of the wall pad with intuitive graphical user interface
• Digital Clock & Calendar can Display during standby mode.
• Supports auto snapshot/clip recording. Max memory 2GB.
• Stylish & compact wall pad.
• Support MMS dropbox message.
• Room to Room intercom function between multiple wall pads (Max. 3 units can be configured)
• Remote door unlock button from the wall pad.
• Hands free communication.
• Adjustable volume, brightness & contrast.
• 12 Ring tones.
Combined:
• Supports wired electric lock for remote unlocking.
Intercom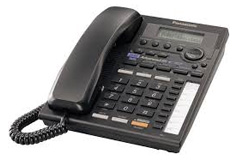 An intercom (intercommunication device), talkback or doorphone is a stand-alone voice communications system for use within a building or small collection of buildings, functioning independently of the public telephone network. Intercoms are generally mounted permanently in buildings and vehicles. Intercoms can incorporate connections to public address loudspeaker systems, walkie talkies, telephones, and to other intercom systems. Some intercom systems incorporate control of devices such as signal lights and door latches.
Basic intercom system terms
Sub-station by Bolinder's_teleradio (50's)

Master Station or Base Station – These are units that can control the system, i.e., initiate a call with any of the stations and make announcements over the whole system.

Sub-station – Units that are capable of only initiating a call with a Master Station but not capable of initiating calls with any other stations (sometimes called slave units).

Door Station – Like sub-stations, these units are only capable of initiating a call to a Master Station. They are typically weather-proof.

Intercom Station – Full-featured remote unit that is capable of initiating and receiving party-line conversation, individual conversation and signalling. May be rack-mounted, wall-mounted or portable.

Wall Mount Station – fixed-position intercom station with built-in loudspeaker. May have flush-mounted microphone, hand-held push to talk microphone or telephone-style handset.

Belt Pack – portable intercom station worn on the belt such as an interruptible feedback (IFB) with an earpiece worn by talent.

Handset – permanent or portable telephone-style connection to an intercom station. Holds both an earpiece and a push to talk microphone.

Headset – portable intercom connection from a belt pack to one or both ears via headphones with integrated microphone on a boom arm. Connects to a belt pack.

Paging Signal – An audible and/or visual alert at an intercom station, indicating that someone at another station wants to initiate a conversation.

Power Supply – Used to feed power to all units. Often incorporated into the design of the base station.
Alarm System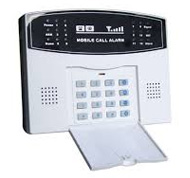 Alarm system is basically an electronic locking & alarm notification system, which is more suitable for Home, Shops & SMB segments. This device can be used for various purposes like intrusion detection, smoke/gas detection, get real time alerts, generate panic alarms etc.
It has 3 types of zone like 24/7 Active zone, full arm zone = home away mode & Partial arm = home mode. On detecting a problem or condition, these alarm systems ring alarms at the location of the problem and also are capable of sending a personal notification to your registered device or a notification to the virtual security service.
Acces Controls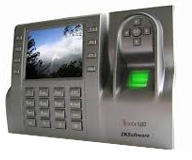 Our Access Systems are built on flexible, open technology to provide management, real-time monitoring and control of your access control system—all from a browser, with no additional software to install. C3-400's versatile design features take care of present and future needs with ease and efficiency. It is one of the most rugged and reliable controllers on the market, with a multitude of built-in features. The C3-400 can communicate at 38.4 Kbps via RS-485 configuration or Ethernet TCP/IP networks.
AccessControl terminal, specially designed for the international high terminal access control market to substitute multi door controller concept. Our SC Series products are the next evolution in access control hardware solutions. A true IP solution that meets the demands of open architecture, IP-centric environments. They provide fully distributed intelligence and decision making right to the door, leveraging the IT infrastructure to the maximum extent possible.